Check out our pick of the best British Furniture Manufacturers in our hand-picked directory. Discover makers and manufacturers of quality British furniture from hand-crafted wooden furniture, sofas and chesterfields to organic beds, bespoke four posters and lots in between. If you're a maker of design-led furniture, apply to list your British furniture making business with us here >> Browse our hand-picked directory of Britain's best furniture manufacturers now >>
Benchmark Furniture
Benchmark Furniture creates beautiful pieces that are lovingly crafted from quality materials.
We love the contemporary designs as well as the ethos and provenance behind Benchmark's collection:'Our love of making starts from the stewardship of trees, down to the hands-on-making by our highly skilled team. We believe firmly that the pleasure gained from using a piece is directly related to the care given by the hand of the maker.'
Check out the inspiring story behind the business in this interview with co-founder Sean Sutcliffe:
For The Love of Making from Benchmark on Vimeo.
Above: gorgeous Welsh woven textiles and furniture by Melin Tregwynt.
Melin Tregwynt is a delightful white washed wool mill to be found in a remote wooded valley on the Pembrokeshire coast. There has been a mill on this site since the 17th century, when local farmers would bring their fleeces to be spun into yarn and woven into fine Welsh wool blankets. Melin Tregwynt heralds a new spirit in Welsh design with exclusive wool blankets, throws and cushions, furniture, accessories and clothing that combine authentic Welsh tradition with innovative and modern design.
The Chesterfield Company
Above: Vintage Brown Leather hand-crafted Chesterfield sofa by The Chesterfield Company.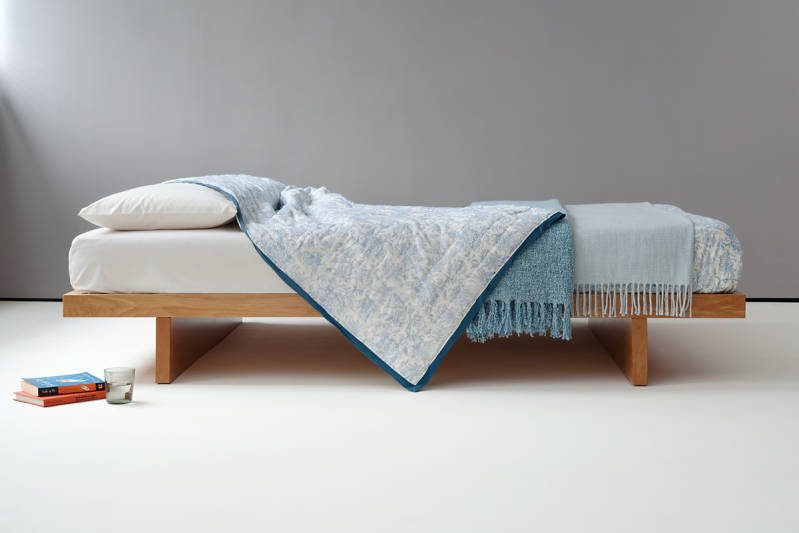 Above: Kyoto Japanese style bed made to order in Yorkshire from quality, sustainable timber by The Natural Bed Company. Read more >>
Sofa Workshop
Above: The Comfy Joe Sofa by Sofa Workshop. Read more >> Check out Sofa Workshop's latest look book as well as taking the virtual behind the scenes tour to discover the heritage and craftsmanship behind every piece of furniture they make.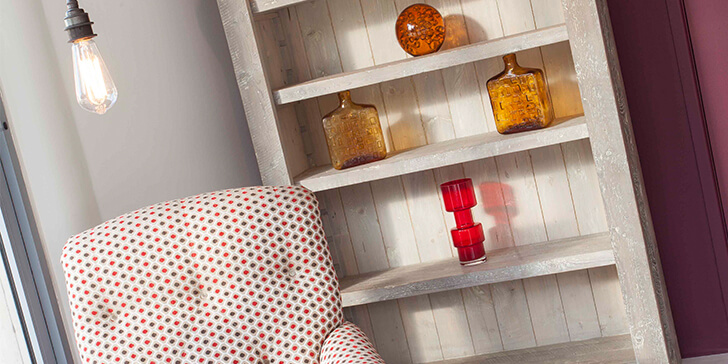 Above: Eat Sleep Live create beautiful furniture using reclaimed wood. Read more >>