Chocolate truffle recipes with artisan chocolatier William Curley
This month we're feeling full of the joys of Valentine's Day, so we visited the Richmond shop of top British chocolatier William Curley to learn how to make chocolate truffles. Get the recipe and discover how to create delicious handcrafted chocolates for your loved one or to treat yourself.
On arrival at William Curley's shop on a cold snowy day, we are instantly won over by the rich aroma of chocolate, and offered a steaming cup of their signature Chilli Hot Chocolate – heaven!
Our tutor, chocolatier Vicky leads us upstairs to the working kitchen above the shop, where she starts off with an explanation of the chocolate making process. From harvesting the cocoa pods by hand in the rainforest, to the specialist chocolate houses which separate the cocoa butter, cocoa mass and nibs, and blend the chocolate for use by chocolatiers and patissiers around the world.
We taste the bitter cocoa nibs and the oily cocoa butter which doesn't taste of chocolate at all, then try different strengths of chocolate, from an intense 75% dark chocolate, through to a 32% milk chocolate and finally a 27% white chocolate, noticing how the sweetness increases as the cocoa content decreases.
We complete our tasting with some of William Curley's signature chocolates, including Japanese Black Vinegar, Salted Caramel, Richmond Park Honey, and Juniper Berry and Cassis. Then it's time to have a go at trying out William Curley's chocolate truffle recipes ourselves!
Chocolate truffle recipes – House Dark Truffles
We are making William Curley's House Dark Truffles, which involves making a rich chocolate ganache.
Using an induction hob, we heat 142g of Whipping Cream with 25g of Trimmoline (a natural sugar in paste form, but you can also use half the amount of glucose syrup). We then pour this into a bowl of finely grated chocolate (we use a combination of 70% and 75% dark chocolate).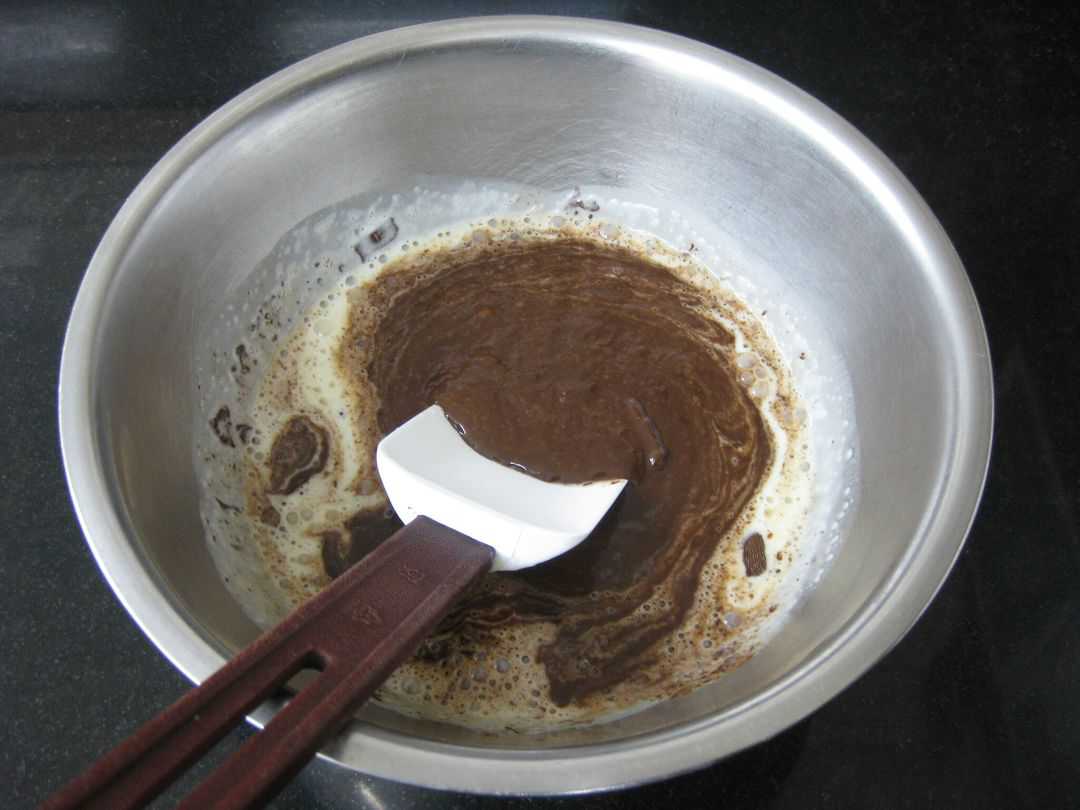 Next we add 25g of softened unsalted butter, a little at a time, taking care not to stir air into the mixture. The mixture is put in the fridge for 20 minutes to set, while Vicky prepares a bain marie of tempered chocolate, which is be used to coat our truffles.
Piping the truffles
Once the ganache has set, we spoon it into a piping bag and pipe little pointed bulbs. We also pipe long straight lengths to be cut into one inch sections. This will create our truffles. We place the tray of piped ganache back in the fridge to firm up.
Coating with tempered chocolate
Next it's time to coat our truffles in the tempered chocolate. Instead of dipping the truffles into the chocolate, we don latex gloves and lightly touch the melted chocolate onto our fingers, before gently rolling each truffle between our fingers to give it a light coating of chocolate.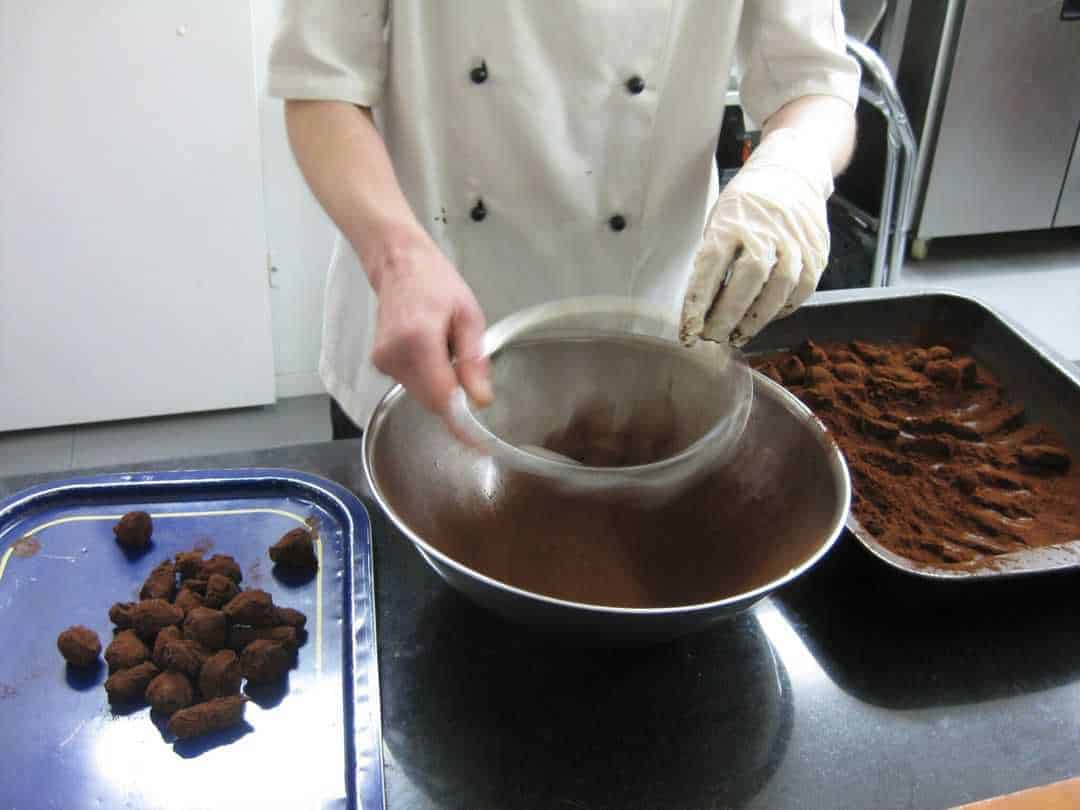 Powdering with cocoa
We roll the coated chocolates on a tray of cocoa powder to add a light dusting. We sieve the chocolates to remove any excess cocoa. Then it's back into the fridge for a few minutes to allow the chocolate coating to set.
The final step is to place our handcrafted truffles into a beautiful gift box.
There are many things that are delightful about this course. But for me the best and perhaps most surprising aspect is how natural and hands-on the whole process is. Just a few familiar ingredients, cooked and prepared by hand, the way you would at home.
The staff at William Curley are passionate and inspiring, and very willing to tailor the course to you. This course is a great introduction to the world of the artisan chocolatier.
INFORMATION
---
Feeling inspired? Take a look at the Creative Workshops category in our Directory, where you'll find a variety of inspiring courses, from art and crafts to fashion and beauty, interiors, cooking and flower & gardening.
If you run a creative course that would interest our readers, please get in touch. Email us at editor@frombritainwithlove.com
---
A pin to share to Pinterest
---